About LLI
General information, history and management
This page contains summaries of management actions, board decisions, links to important policies and procedures and contacts for officers of the organization.
Vision and Mission
Our idea of leadership is knowing what it means to be Latino in the USA, converting oneself into a spokesperson and defender of Latino aspirations, knowing and understanding the needs of the community and putting one's hands to the task.

We seek to train Latino students to be leaders, not only in words but in action. In our first six years, almost 200 students from five colleges in four counties participated, and their service projects benefited additional hundreds of younger students in junior and senior high schools.

The Institute requires projects to assist the community with real and tangible results. We will emphasize helping young Latinos to graduate from high school, because too many Latino kids are dropping out of school, and that affects the future of entire families.

This program aims to teach our youth to be multiplying agents, i.e. not only worry about their own betterment, but also the personal and social development of the people who surround them. A true leader inspires others to be better.
Activities
We will hold training seminars to learn to be leaders and complete a community project to demonstrate the power of leadership by action. Various stipends and prizes will be awarded to the most successful participants. We also will have social activities to introduce the project to the entire community.
Projects and Collaboration
Each term student leaders form groups and define projects, usually of a community service, and usually involving youth either in schools or the broader community. This website facilitates communication among members of the groups using our social network, our blog/newsletter, and our forums.
History
Rosario Reyes, president of Latino Education and Training Institute always had the dream of creating an institute of latino leadership that would take advantage of the talents of local youth and apply them to create leaders at local through national levels. She brought this to the attention of Dr. Jean Hernandez when the latter was name president of Edmonds Community College. Dr. Hernandez took a personal interest in the concept and brought together political, religious, community and educational leaders. This institute is possible only due to the efforts of Dr. Hernandez, who personally negotiated with the heads of various institutions of higher education and persuaded them to work together on this project. The first term of leadership training occurred in Spring 2013.
Language • Idioma
The principal language of the site is English, but the underlying system supports Spanish as well; the level of multilingual support depends in part on your system and browser settings. Bilingualism creates opportunity; we encourage you to support it!

El idioma principal de este sitio es inglés. El nivel de apoyo para español varía con los ajustes de su sistema y su navegador. El bilingualismo crea oportunidad, y lo apoyamos.
Team LLI: Management and Staff
Marisol Bejarano
LLI coordinator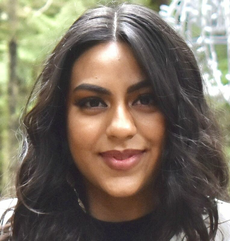 Rosario Reyes
LETI executive director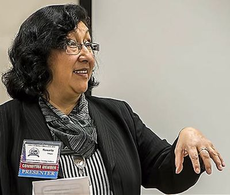 Rosario Reyes is president of Latino Educational Training Institute and ex officio Director of the Leadership Initiative.
Rosario Reyes es la presidenta de LETI y la directora ex oficio del Iniciativo de Liderazgo.
Rees Clark
LETI director, webmaster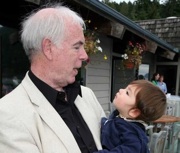 Dr. Rees Clark is vice-president of LETI and ex officio associate director of the Leadership Initiative. As a volunteer, he manages the LLI website and related technical matters.
El Dr. Rees Clark es vicepresidente de LETI y director asociado ex oficio del Iniciativo de Liderazgo. Como voluntario, dirige el sitio web LLI y otros asuntos técnicos relacionadas .
Diana Morelli-Klima
LETI director, advisor, instructor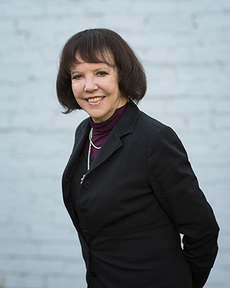 Applying her Ph. D. in Romance Languages and Linguistics, Diana Morelli-Klima created, developed, marketed and taught programs in both Spanish and English. Diana began collaborated with LETI and their partners to create a Latino Leadership program for college students in the northwest region. Her expertise as an educator was essential to the development of the program structure and curriculum. As one of the instructors in the program she expects excellence, and students perform because they don't want to let her down.
±
Latino Leadership Initiative
6602 202nd St SW
Suite 300
Lynnwood
,
WA
98036
425-775-2688